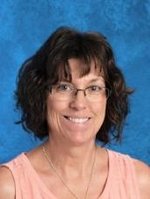 Dedicated to helping our kids be the bast they can be!
520-568-6110 ext. 2436
Email
I am a paraprofessional working in both the classroom and resource rooms. I have been working as a paraprofessional in this capacity since 2000. I lived and worked in Littleton, Colorado until July of 2015 when I transferred to Maricopa, Arizona. I am dedicated to helping students every day.