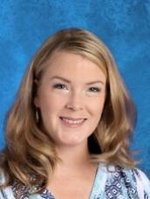 JoAnne Taylor
520-568-6110 ext. 2452
Email
My name is JoAnne Taylor and I am the Librarian Aide here at Saddleback. I work with students Kinder through 5th grade. I'm grateful for the opportunity to pass on and inspire a love for reading. Among other activities, I teach the importance and fundamentals of using a library and its resources. I collaborate with teachers to help students find necessary materials and resources to enhance classroom instruction.
1 in 4 children in America grow up without learning how to read.

30 million American adults read at a below basic level.
I strongly believe in students reading a minimum of 20 minutes a day at home. Students who read 20 minutes per day are proven to score in the 90th percentile on standardized tests. Students who read 5 minutes per day score in the 50th percentile and students who don't read at all at home, score in the 10th percentile. You can support your child by keeping plenty of reading material in your home, children enjoy having a variety of reading materials. Be a strong example, let your child see YOU read.
I am a native of Arizona, married with 3 amazing children. In my limited free time, I enjoy reading, staying active and spending time with my family outside of the city. The majority of my time however is spent supporting my husband, a Head Football Coach for Maricopa's youth and my children in their various activities. I have mastered being a Momager!
I look forward to seeing all of our Saddleback families at one of our two amazing bookfairs during the school year!
"Reading brings knowledge and knowledge is power; therefore reading is power. The power to know and learn and understand . . . but also the power to dream. Stories inspire us to reach high, love deep, change the world and be more than we ever thought we could. Every book allows us to dream a new dream."